At the beginning of the year we celebrated the commissioning of the ECD block at Rugare Orphan Care Learning Centre (ROCLC). When we first visited ROCLC we had no idea where the Lord was going to lead us in our partnership with the Ministry in Rugare. However, our hearts were immediately touched by the state of the classrooms for the learners at the bridging school. They were literally learning in a
chicken coop.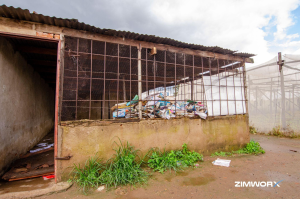 Chicken coop is not conducive for learning. Research has shown that a conducive learning environment increases the learners'  attention and focus, promotes meaningful learning experiences, encourages higher levels of student performance, and motivates students to practice higher-level critical thinking skills. The Lord moved us in the direction of redressing the situation. This saw us embarking on a project to refurbish and transform a freight container into an ECD block.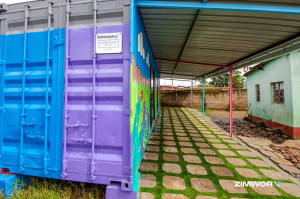 This block has become the talk of the town in Rugare. The community takes pride in the block. One passerby could not help but remark to Pastor Henry that, "this new block has raised the standards of our community." With the new block commissioned, we are now looking at introducing a reading program at the center. This will see our team members going to the center on a weekly basis and helping the children to develop their English reading and comprehension skills. The effects of our efforts today will be felt in these children's tomorrow.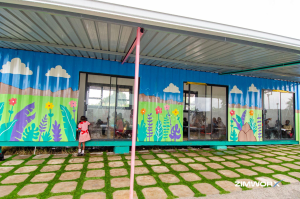 Education is the passport to the future, for tomorrow belongs to those who prepare for it today. – Malcolm X