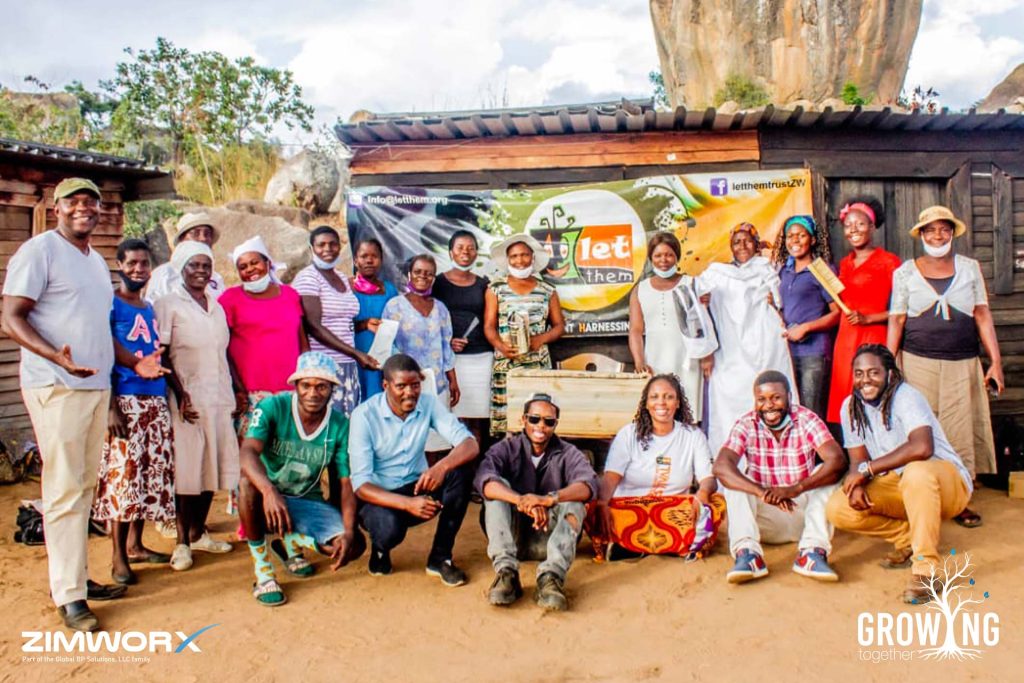 Global BP Solutions / ZimWorX continues to positively impact the community. The organization recently partnered with Ms Chido Gutu who is, the Lead Recruiter at Global BP Solutions and founder of Let Them Trust at an event held in Gutsa Village in Domboshava. 
During this event, two programs were running simultaneously. 33 Adolescent girls received reusable sanitary wear to combat school absenteeism and period poverty. 15 women were trained on beekeeping and honey production, to build their income generation capacity and skills development. This program was designed to facilitate intergenerational learning as these women will teach the younger generation whilst earning an income from their skill. Global BP Solutions takes pride in growing together with the community as well as their staff by partnering to improve the lives of the marginalized and participating in philanthropic work in different communities.
Recent Comments
No comments to show.